20
---
20 år er godt nok lang tid — og faktisk nærmer vi os 21 år, for medaljen her har været længe undervejs.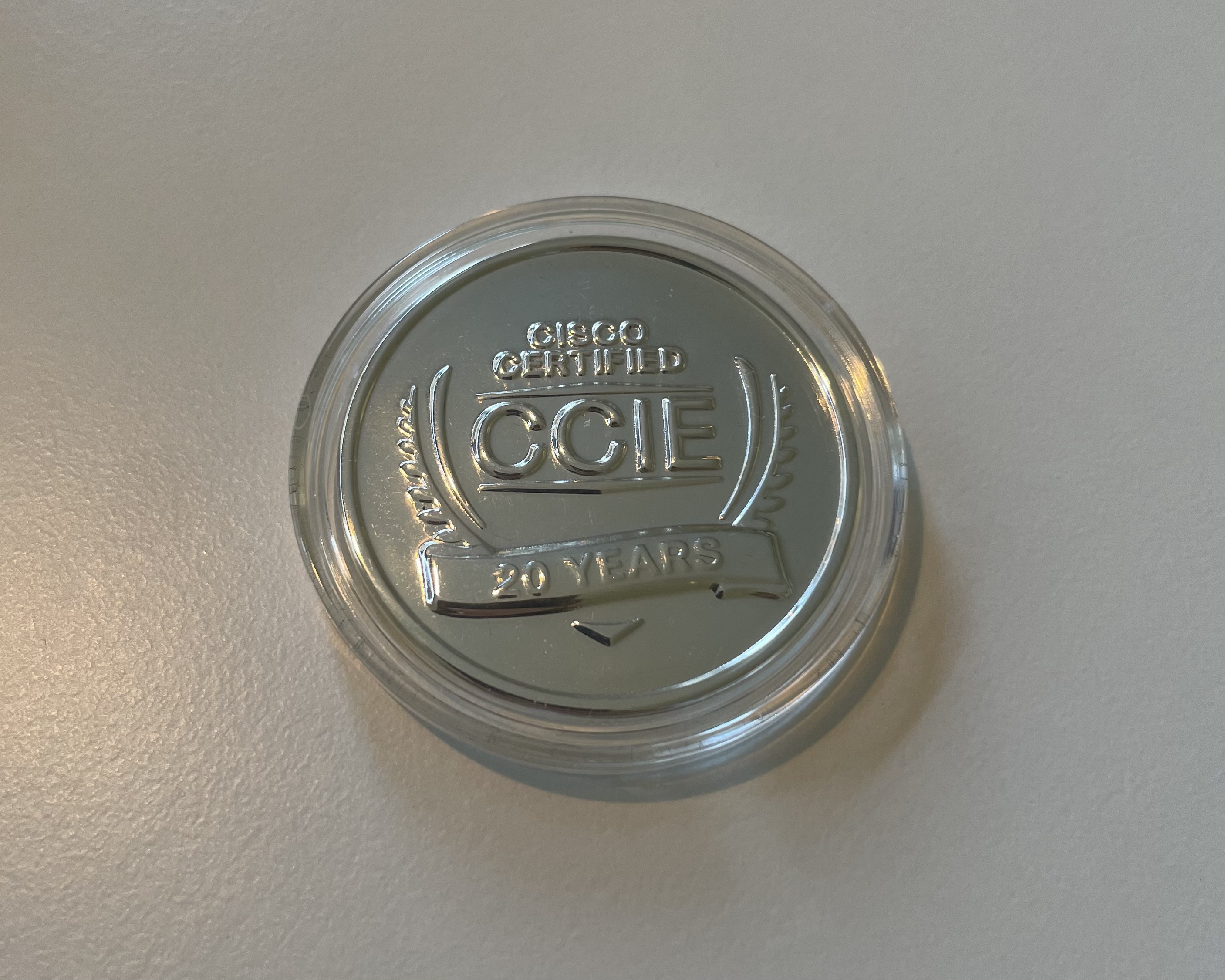 Lab-testen var selvfølgelig noget andet dengang… men de unge i dag har det sgu da nemt! De skal ikke engang konfigurere X.25, Frame Relay, Token-Ring, ISDN, ATM, AppleTalk, Banyan VINES, eller IPX. Eller lækre kombinationer som AppleTalk over ISDN dial-in med floating statics og dial back. Eller VINES på Token-Ring switching! Det hele er jo IP og Ethernet i dag! Tsk tsk.
… Og det var vinter 14 måneder om året, og vi boede i en skotøjsæske på bunden af en sø. "But you try and tell the young people today that… and they won't believe ya'." (Hint: Læs eller gense Monty Pythons The Four Yorkshiremen).
Men hårene rejser sig altså stadig på armen, når jeg modtager en mail fra "ccie@cisco.com".
-A
---